Woning Van Wassenhove
Opening hours
Individual visits are only possible on specific visiting days.

Subscribe to our newsletter to stay informed about other visit dates.
Guided tours for groups

groups of max 12 people
book your visit at least three weeks in advance
price:


€ 300 groups
€ 240 for educational institutions
Woning Van Wassenhove is not accessible without an appointment and is private property.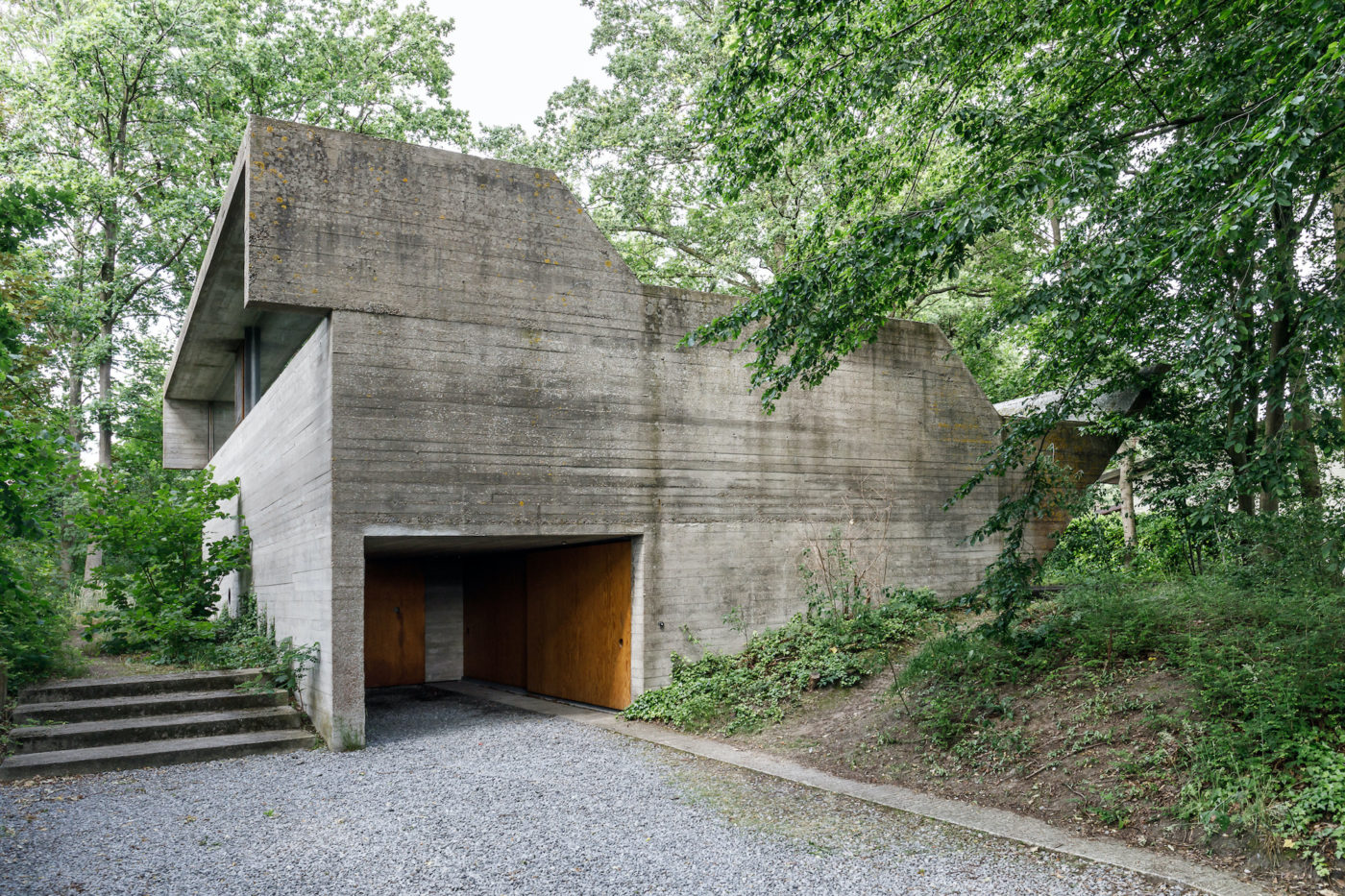 Woning Van Wassenhove is a house designed by Juliaan Lampens (1926–2019), built between 1972 and 1974. Albert Van Wassenhove, who commissioned the house, was a teacher with a passion for contemporary art and architecture.
Lampens designed a house of concrete, wood and glass in which all living areas overlap as one open space. The warmth of the wood and the ever-changing play of incident light shatter the massiveness of the concrete.
Basic geometric shapes structure the interior: the sleeping area is a circle, the kitchen is a triangle and the office space is a square. But the house is more than just a game of shapes and lines as it manages to redefine our experience of living.

After Van Wassenhove's death in 2012, the house was bequeathed to Ghent University, which in turn entrusted it on long-term loan to Museum Dhondt-Dhaenens. opens and activates the house through visits, exhibitions and residencies for artists.

The house was renovated in 2015 thanks to the support of Philippe and Miene Gillion. In September 2017, Woning Van Wassenhove was officially listed as a monument. The house is part of the international Iconic Houses Network.